About Us
We are changing the world by creating awareness of the need for inclusion, diversity, and belonging in organizations — from building balanced teams to leveraging the differences of the team to drive innovation, retention, and bottom line results.
About Katee Van Horn
Katee is a former VP of Engagement & Inclusion for a Fortune 500 company. She focuses on diversity and inclusion strategies that help organizations leverage the diversity and innovation of their people. She knows inclusion, diversity, and belonging (IDB) is not just a "check the box" activity, and delivers real results.
1. Be Intentional
VH Included understands that diversity, equity, and inclusion is the right thing to do. Having facilitated DEI initiatives at some of the largest companies in the world, VH Included can show you that DEI is a business imperative that impacts your bottom line. They focus on the bigger picture first, then drill into the logistics to help you get results.
2. Bravely Lead
Trusting your partner as you build your diversity, equity, and inclusion strategy gives you a sense of relief. VH Included will partner with you and support you along the journey to equitable, balanced teams delivering amazing results.
3. Share Expertise
VH Included has 60+ years of experience in business, human resources, communications, and branding to build the best solutions for you and your teams. They believe in the concept that "rising tides lift all boats," so they share what they know to increase everyone's awareness and knowledge.
4. Take Practical Actions
VH Included knows DEI topics can be daunting and intimidating. Where do you start? We take a very practical approach, looking at what already exists and thinking in terms of budget to leverage what is already there. This includes things like getting better engagement with technology and activating employees in a way that is genuine and sustainable.
5. Create Safety
This work requires hard and uncomfortable conversations, but that does not mean they have to feel unsafe or threatening. Being brave to VH Included means being willing to try new things, being transparent about learning, and simply walking the walk. Telling truth to power is critical. We believe in truth with empathy, not scare tactics.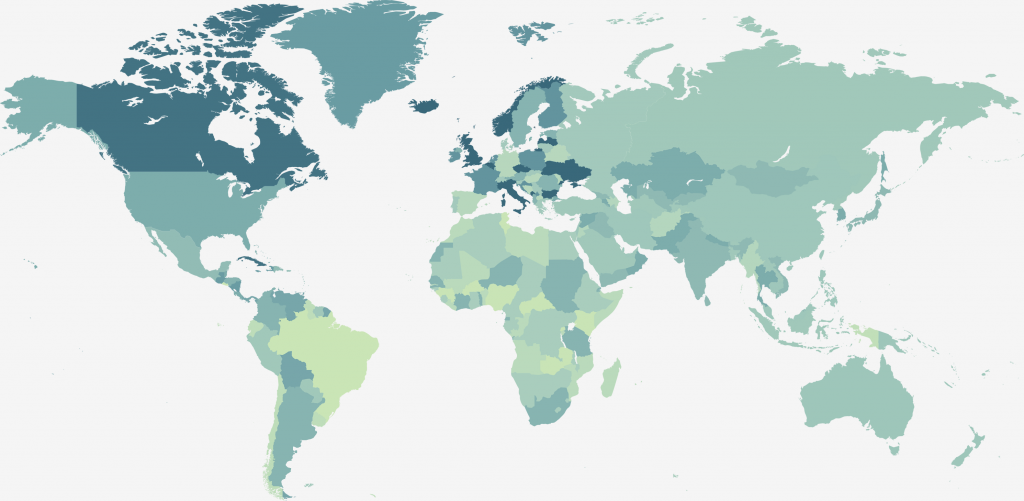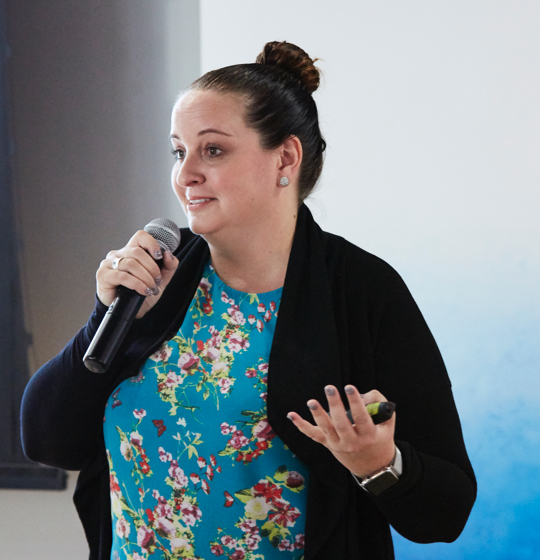 Our Stories
Katee's Story
Learning Through Storytelling
Growing up, my parents were both teachers. Every summer, they would pile us seven kids into the van and drive. I visited 31 of the 50 states before my 10th birthday. Back in the early '80s, there were no Google maps or even cell phones to help us navigate, so we got lost A LOT!
Every time we lost our way, and even when we were found, we met people and saw places that were completely different from our small town in Ohio.
Through each of these experiences, we heard stories, including the stories told through dance by the Navajo tribes in Arizona, to the history of the slave quarters at Monticello, and, of course, to the smallest of small towns in Van Horn, Texas. All the stories we learned through these trips brought a love of storytelling and learning.
Storytelling and learning continued to be a part of my life, and that is what I do in this work. When we get to know each other, through stories and being open to learning, we grow.
Partners
We want to give our clients the best solutions, which includes diverse voices. With this in mind, we have partnered with the best diversity, equity, and inclusion consultants to facilitate trainings and conversations, and to execute for our clients. These partnerships allow us to bring in people with different experiences, lenses, and perspectives. Each of our partners runs their own companies, so their approach is going to be different. This is what diversity is all about. All of our voices and all of our stories are needed to drive inclusive cultures in your organization. We look forward to partnering with you to bring your Diversity, Equity, and Inclusion Strategy to life.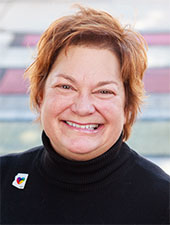 Angela Hughey
Angela Hughey exemplifies leadership through her work within the LGBTQ community and the broader business and political communities in Arizona. Hughey's leadership and diligent efforts have direct statewide economic development impact. She founded ONE Community in 2008 with the goal of engaging socially responsible businesses, organizations, and individuals who support and promote diversity, inclusion, and equality for all Arizonans.
In 2013, Angela and the ONE Community team launched the UNITY Pledge, a concerted effort by Arizona businesses and individuals to advance workplace equality and equal treatment in housing and public accommodations for lesbian, gay, bisexual, and transgender (LGBTQ) individuals and their allies. More than 20,000 Arizonans have taken the UNITY Pledge, the largest equality pledge in the nation.
Angela has won multiple awards for her work on inclusion and awareness, including the Human Rights Campaign Individual Equality Award, Echo Magazine's Woman of the Year, and the Anti-Defamation League's Al Brooks Community Leadership Award.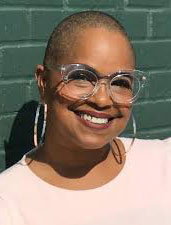 Jackye Clayton
With acclaimed expertise in diversity and inclusion, recruitment technology, and a global network of nonprofit, human resource, and recruiting professionals, Jackye Clayton is a servant leader, uniquely inspirational speaker, and a revered thought leader.
A proud Waco, Texas, resident, she is a member of Women United in Diversity, NAACP, and the Waco ISD District level Threat Assessment Multidisciplinary Team. She also serves as a board member for the Waco Education Foundation, the Young Men's Service League, the Waco High School PTSA, Cenikor, and Communities in Schools.
Jackye was named one of the 9 Powerful Women in Business You Should Know by SDHR Consulting, one of the 15 Women in HR Tech to Follow in 2019 by VidCruiter, 2019 Top 100 Human Resources Influencers by Human Resource Executive Magazine, and one of the Top Recruitment Thought Leaders that you must follow in 2019 by Mocha Magazine .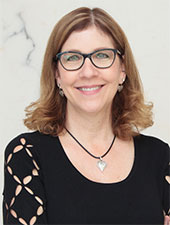 Janine Skinner
Janine Skinner brings 13 years of development and community engagement experience to the team. She successfully brought the national nonprofit Feed My Starving Children to Arizona, leading the team that grew the Mesa site into the largest packing facility in the country, where 1.12 million volunteers have packed more than 282 million meals. In her development role, she helped to dramatically grow volunteer donations and trained staff throughout the organization. The Tempe Sister Cities awarded her the Making a World of Difference Award in 2013 for her efforts.
After being awarded ONE Community's Spotlight on Success Change Agent Award in 2016 for her role as a parent and LGBTQ ally, she joined their team in 2018 as the Community Engagement Director. She leads ONE Community's conversations in the faith community, engaging with employee resource groups and developing partnerships with corporate leaders to drive the conversation toward true equality. She brings her experience with volunteers, fundraising, and training to the team.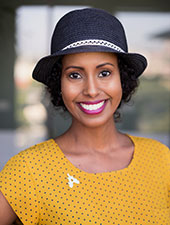 Viva Asmelash
Viva Asmelash's professional purpose is to create environments where people feel truly seen and are inspired to be their best and most authentic selves. First in higher education and then at Galileo Learning, she has brought this to life as a strategic and intuitive people operations professional with over 12 years of experience in purpose-driven branding, training and development, career-focused marketing, diversified applicant sourcing, and high-impact inclusion and diversity work.
At Galileo, she developed the employer brand that has drawn an annual average of over 7,000 applicants, co-led the multifaceted inclusion strategy, managed multiple thought leadership initiatives, and worked to ensure Galileo's consistent recognition — including being named one of The SF Business Times' Best Places to Work in the Bay Area (with over 10 consecutive years on the list), a Real Leader Magazine Top 100 Impact Company, and one of Forbes' 25 Best Small Companies in America.
She now works with select clients like MiQ, Port of Long Beach, and Philanthropy U to share her unique insight and experiences to deepen their inclusion work. Viva's personal passions include social justice, mental health advocacy, contemporary art, and all things design and music.
What We Do
We help global companies write their story through inclusion and belonging strategies. We lead them to learn why a more diverse culture makes for a better team — which leads to innovation and better bottom line results.
How We Do It
We believe in meeting people where they are and asking questions to create more dialogue and a growth mindset. By quickly assessing what is realistic, we can identify small tweaks that are accessible and practical but make a huge impact.