Inclusion, Diversity
and Belonging
Training & Speaking
Katee delivers practical, inspiring training and
speaking programs that will help you build balanced
and effective teams.
About Katee Van Horn
Katee is a former VP of Engagement & Inclusion for a Fortune 500 company. She focuses on diversity & inclusion strategies that help organizations leverage the diversity and innovation of their people. She knows IDB isn't just a "check the box" activity and delivers real results.
01. Deliberate
Katee and Lisa understand that inclusion, diversity, and belonging is the right thing to do. Having facilitated IDB initiatives at some of the largest companies in the world, Katee can show you that IDB is a business imperative that impacts your bottom line. She focuses on the bigger picture first, then drills into the logistics to help you get results. Lisa is an entrepreneur with a successful exit who knows how to communicate the right thing to the right people at the right time. She too is a skilled facilitator who knows how to vet tech solutions and run pilots to test what works for each organization.
02. Trustworthy
Trusting your partner as you build your inclusion, diversity, and belonging strategy gives you a sense of relief. Katee and Lisa will partner with you and bring you along on the journey to balanced teams delivering amazing results.
03. Expert
Between them, Katee and Lisa have 40+ years of experience in business, human resources, communications and brand to build the best solutions for you and your teams. They believe in the concept that "rising tides lift all boats" so they share what they know to increase everyone's knowledge.
4. Practical
Katee and Lisa know these topics can be daunting and intimidating. Where do you start? They take a very practical approach thinking in terms of budget and looking at what already exists to leverage what's already there. This includes things like getting better engagement with technology and activating employees in a way that's genuine and sustainable.
5. Fearless
This work requires hard and uncomfortable conversations but that does not mean they have to feel unsafe or threatening. Being fearless to Katee and Lisa means being willing to try new things, being transparent about learning and simply walking the walk. Telling truth to power is critical. We believe in truth with empathy not scare tactics.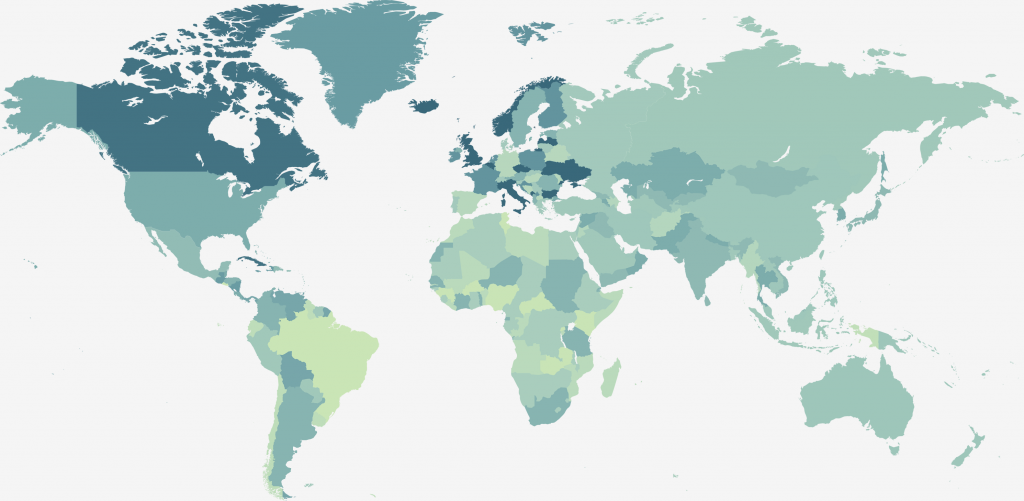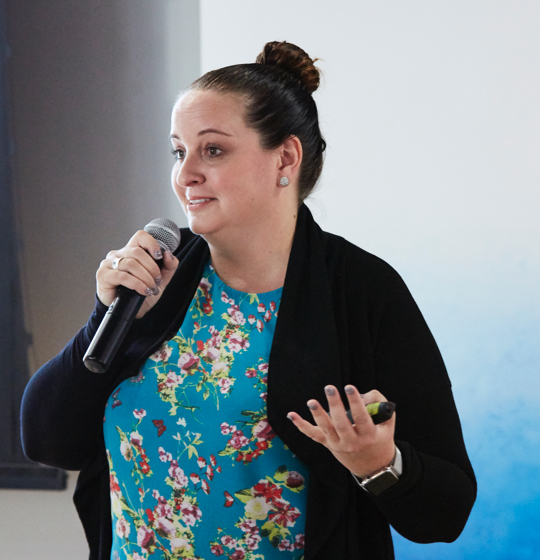 Our Stories
Katee's Story
Learning Through Storytelling
Growing up, my parents were both teachers. Every summer, they would pile us seven kids into the van and drive. I visited 31 of the 50 states before my 10th birthday. Back in the early 80's, there were no Google maps or even cell phones to help us navigate so we got lost A LOT!
Every time we lost our way, and even when we were found, we met people and saw places that were completely different from our small town in Ohio.
Through each of these experiences we heard stories. From the stories told through dance by the Navajo tribe in Arizona, to the history of the slave quarters at Monticello, and of course the smallest of small towns in Van Horn, Texas. All the stories we learned through these trips brought a love of storytelling and learning.
Storytelling and learning continued to be a part of my life and that is what I do in this work. When we get to know each other, through stories and being open to learn, we grow.
About Lisa Cervenka
Lisa is a marketing communications and branding expert who is an Inclusion, Diversity and Belonging consultant in training. She is dedicated to helping companies reveal what is real in order to create more inclusive cultures where employees can stay true to themselves!
Lisa's Story
Authenticity is achieved by communicating.
I come from a family of 5 and that has morphed and grown quite a bit over the years…we have become quite diverse. What started as my mom, dad and me grew to include my brother and, many years later, my little sister. My mom lost a long battle with depression when I was 16, making me the matriarch by default. We have since added wives and husbands and nieces and nephews… not to mention an awesome bonus sister and bonus daughter!
I have had to learn and adapt many times and vulnerability has been a dear friend, reminding me that staying wide open to things brings so much joy. My mom was the most real human I have ever met. Despite the depression, she lived her life with tremendous openness and appreciation for everyone and everything. She dared us all to just be nice and love each other. She was also very open and honest. She had a magical power of making everyone feel comfortable.
Being an excellent and thoughtful communicator has been my key to success professionally and personally. I've honed my skills over the years and even went through the rigor of getting my masters in Integrated Marketing Communications from Northwestern's Medill School of Journalism.
Helping organizations and people feel safe so they can reveal their stories and stay true to themselves is why I do this work. When we have the right words and share them, we can achieve anything and solve tremendous challenges. It makes good sense, personally and professionally.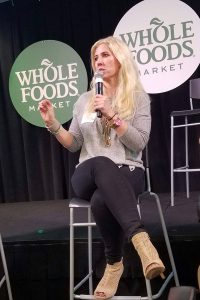 What We Do
We help global companies write their story through inclusion and belonging strategies. We lead them to learn why a more diverse culture makes for a better team- which leads to innovation and better bottom line results.
How We Do It
We believe in meeting people where they are and asking questions to create more dialogue and a growth mindset. By quickly assessing what's realistic, we can identify small tweaks that are accessible and practical but make a huge impact.